How do I express what my entrepreneurship journey has been like up to this point? I'll express in words a little further down, but to give you an idea: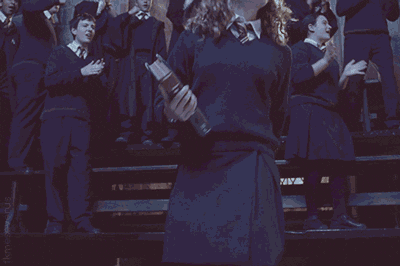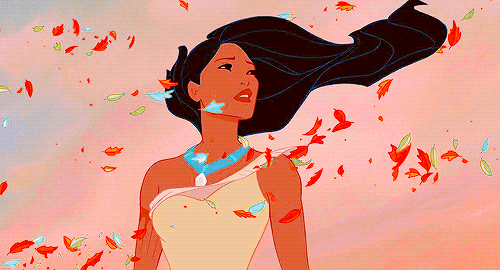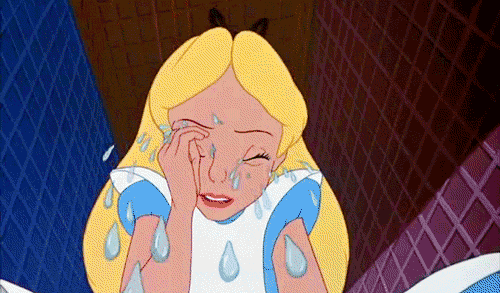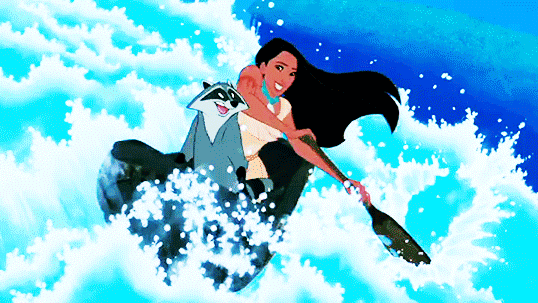 I have been in business online for about 8 years. In that time I have kept a Madonna-like pace of shifting my focus, and title. Like seriously:
Started blogging about 'going green'.
Opened doors as a virtual assistant for companies on the green side of the environment. 1st branding focus.
Changed up a bit to online business manager and company of multiple VA's working for me. 2nd branding focus. Created an entire membership site and 10 courses. Most of which I never released because my spiritual side was waking up and I HAD to pursue it.
2 separate businesses (OBM company AND energy alignment coaching) 2 more branding changes.
Started to integrate the 2 companies (OBM for spiritual business owners AND spiritual marketing coach) 2 MORE branding changes. ANOTHER full membership site with about 10 courses. Wasn't feeling it (this time I had about a year worth of self-doubt and self-worth to get over).
Started to dissolve both and replaced with Tracy Gaudet Online Business Alchemist, because it was everything I did from business management to VA stuff, to energy work, to business and marketing strategy to web design to OMG I could go on.
Totally dissolved the OBM. VA side of things because it had not been in alignment for a while.  Replaced with ONLY coaching, teaching, healing still as the business focus with Tracy Gaudet Online Business Alchemist. MORE NEW BRANDING.
Became frustrated and out of alignment with the small box of 'business alchemist', asked for a solution. Did a shit-ton of clearing work and looking within, was told mainly to be patient. UGGGG. 4 months later, downloads started to come through. I've been feeling it for a while and it was finally time to take action.
(TODAY)
Most current download has shown me that the recurring theme in my work is happiness. Yes intuition plays a big role, yes spiritual development plays a big role as does business. Happiness is the theme of it all. Providing relief. Providing clarity. Healing. Opening clients to their gifts. To self-acceptance, to self-worth and the super amazing magic within, that when tapped into allows happiness to stream out from within.
To me inner happiness, despite outside circumstances (that may throw you for a bit, but you can always return to your stable center) is success. It allows you to continue attracting good into your life and helps you to put a new perspective on the shitty things that happen so they don't take you down.
So what is the point of this post?
Announce my new branding and direction are a-comin'!
2. Explain to you that even if you don't know what you will ultimately do (some of us have 1 super major purpose, and others have many, many faces we will wear in their lifetime and they ALL matter) it doesn't mean you should not take action. Take action on what you know in your gut is right now. Take action before you can see what is around the bend. Take action to move towards it even if you don't know what it is yet.
That might mean picking up a book. It might mean journalling. It might mean hiring a coach or pushing yourself to take action on that goal you've been avoiding.
It doesn't fucking matter what you do – as long as you listen to your inner voice, that inner cheerleader that we often push down, that you take her by the hand, dust her off and say 'I'm here, I'm listening. I might not fully understand how awesome I am, but I am willing to take a leap to show myself'
I NEVER knew what was around the next corner. NEVER. But I couldn't stop. I had a bigger vision than my fear and doubts. The vision continues to grow in clarity and usually, it's just a feeling of putting one foot in front of the other that creates huge ripple effects.
I know I've likely got another dozen or so costume changes in this life, I have seen glimpses of a few. Some that make me cry when I think of them, and I could not comprehend undertaking now. So I continue to follow the flow and take action that is aligned with my Soul.
I started my journey as a stay at home mom, determined as hell to stay home with my kids and earn a handsome income. From the moment I decided that I have always made enough money. I have watched my income rise and fall with how much faith and confidence I had in myself. I have had months of huge spiritual growth where I hardly worked and made the most money. I have had months where I worked as hard and as much as I could to only just scrape enough income. I'm working on a fluid life/ work balance and am grateful every day for how my business continues to support and expand me, as I continue to follow the call even when it's frustrating and confusing. Spoiler: working through the frustration, confusion, fear etc is always guaranteed to provide some gold, it may be clarity gold or something more tangible – but it's always there.
I hope you will join me for this leg of the journey – and I hope this inspires you to put attention, action and focus on yours too.
If you are not already I also invite you to join my private Facebook group here.